Find out why our clients love us!
"Ms Kashfi is and has been one of the best examples of this pleasant behaviour and willingness to help. The food she has prepared and served is always exceptional and served with a smile."
"In over 6 years of logistics experience as a US naval officer, I have never seen a team make such excellent quality food for that many people. Azam and her team has impressed me and my entire organization with the pleasant service and amazing food quality and I most highly recommend her and her team for your future catering needs."
"It has been my pleasure to personally know Mrs. Azam Kashfi for the past 3 years. During this period of time she has proven to be a superb organizer with the ability to think outside the box. She has shown to have considerable strengths in the knowledge of all facets of the food preparation industry with flair in the Middle East cuisine. One of her personal strengths is that she is very personable with an easy going nature that allows her to get along well with people."
"Island Catering has provided above excellent service. The quality of the meals and preparation at Albert Head has been beyond expectations and surpasses any of the other establishments I have had the opportunity to visit. Island Catering has shown a very strong commitment to the "customers" in spite of numerous challenges. I have been impressed with the consistent, dependable service provided and their level of co-operation with the users of Albert Head."
"For the past four years, the quality of food services: the variety, the quality, the tastiness, the cleanliness, the friendly outgoing attitude of Azam and her staff and have consistently received positive comments. I personally meet with Azam at the beginning of each camp (and throughout the camp) and find her to be accommodating (diet restrictions-menu). She always remains calm, is soft spoken and easy to deal with. Her staff seems to really appreciate her leadership style as they can often be seen smiling, laughing and delivering a professional service to all of us. I would not hesitate to recommend Island Catering Ltd."
Beautifully presented, delicious meals for a truly memorable experience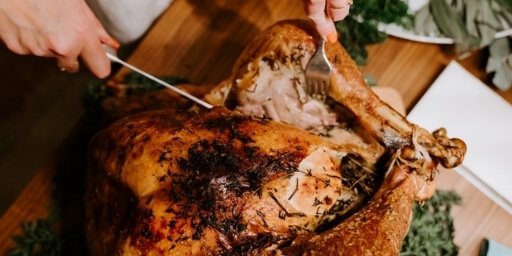 Give your family and friends a tasty feast at your holiday gatherings.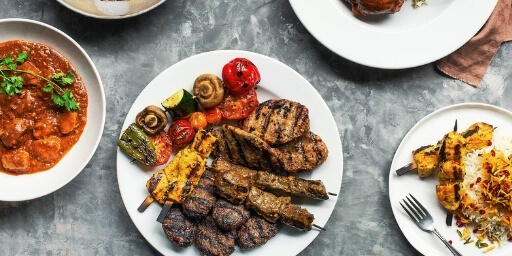 Made to order meals, delivered directly to your private event.